Settlement agreements Manchester
A settlement agreement, formerly known as a compromise agreement, is an agreement reached between an employer and an employee under which the employer will agree to pay the employee a sum of compensation in return for the employee giving up the right to make a claim in the employment tribunal.
A settlement agreement must be in a specific form for it to be effective and the employee must take legal advice from an independent solicitor.
Settlement agreements have become increasingly complicated over the years, and often now run to 20 pages or more. Regardless of whether you are an employer who needs a settlement agreement drafting, or an employee who needs to take advice on a settlement agreement, it is vital to take advice from specialist settlement agreement solicitors.
Whilst ACAS state that an employee should ideally be given 10 days to consider a settlement agreement, these matters are often urgent and so we aim to turn things around very quickly. We would usually get the ball rolling within 24 hours of contact.
Leading Manchester employment lawyers Martin & Co, advise on hundreds of settlement agreements a year, both for employers and employees, which means that every issue is considered carefully. We are so well known for this that we recently advised 50 employees of a multinational oil company who were closing their offices in Manchester. We deal with numerous settlement agreements every week, so our expertise in this area really is second to none.
We are the leading solicitors for settlement agreements in Manchester and indeed we advise clients throughout the country on settlement agreements. Pre COVID 19, ideally we prefered to advise a client in person, but since the pandemic, we have generaly been advising remotely by telephone or e mail, and this has gone very smoothly. We have a national reputation for settlement agreements, and so many of our clients are based outside of the area. Our rates are much more competitive than firms based in the London area so if you are outside of the north west, please contact us for a discussion.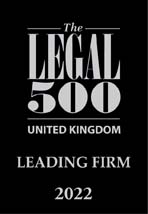 An employer will usually pay an employee's legal fees for taking advice on the settlement agreement, and the fee tends to range from £250 to £500, therefore, it should usually not cost an employee anything.
We always provide detailed and pragmatic advice on the settlement agreement and will tell you whether the offer made to you is reasonable, or whether it could be improved upon. Often we are able to negotiate improved deals for our clients, which we find very satisfying. If you need advice on a settlement agreement you should speak to us first.