Our Team
John Martin has specialised exclusively in employment law for the entirety of his career.
He has been recognised as an expert in this field in many editions of the Legal 500 and is listed as one of the leading employment solicitors in Manchester and the north west region. In 2015 the Legal 500 described John as "extremeley knowledgeable, with considerable legal acumen and a very calm and reasonable manner" and in 2016 the Legal 500 praised John for being "calm and reassuring" and for "giving very accurate advice". In 2017 the Legal 500 singled out John's ability to "explain complex issues very calmly and in a logical and patient way"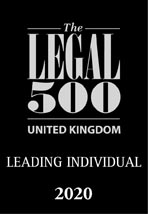 John advises a broad range of clients, from individuals to large organisations like charities and FE Colleges and also many SME's.
He conducts his own advocacy in the Employment Tribunal and has also appeared in the Employment Appeals Tribunal.
An active member of the Employment Lawyers Association, he regularly presents lectures and seminars to clients and prospects.
Matthew Ainscough
Matthew joined the firm in 2016 from a specialist trade union law firm in Sheffield. He has specialised in employment law for over 5 years and earlier in his career he worked for the large national firm Beachcroft, which means that he has experienced employment law from the perspective of the employer as well as the employee.The Legal 500 have stated that Matthew provides "able support" to John Martin.
His current focus is on advising employees on settlement agreements, tribunal claims and disciplinary matters and he also assists with advising our employer clients, particularly those in the education sector. Whilst Matthew was born and bred in Yorkshire he completed his Legal Practice Course in Manchester.